Alessandro Safonte, teacher at the high school "Rocco Chinnici" (Italy) hosted Prof. Regine Vandecandelaere, lecturer c/o the LTI Oedelem (school for science, landscaping, gardening) in Oedelem (Beernem) for her job-shadowing activity from 24 March to 30 March.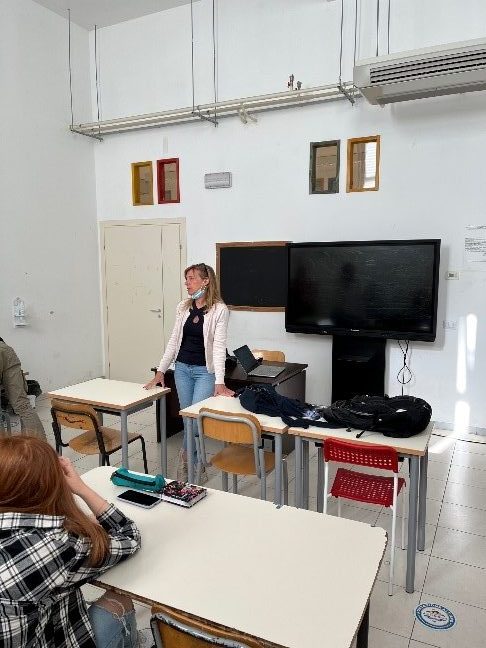 Regine's experience: 
"A very pleasant experience, certainly being on my own I was able to devote myself to her for the whole week, the day started at 7:30 a.m., when I went to pick her up in Catania, to go to our Institute, and start different activities. She took part in my technical-practical lessons in the workshops of the dining room and kitchen and participated in French and English lessons.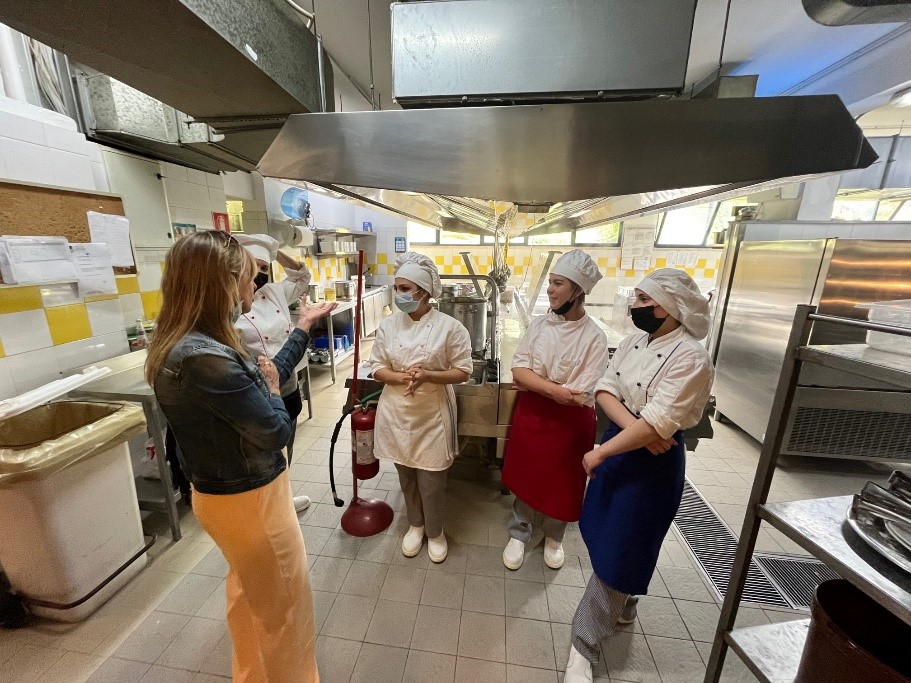 The relationship with other colleagues was very good, at the beginning she didn't understand the dynamism of our institute and this made her a bit uncomfortable, in fact, then she liked the way we teachers interact with our students, being a professional institute the approach with them is very empathetic.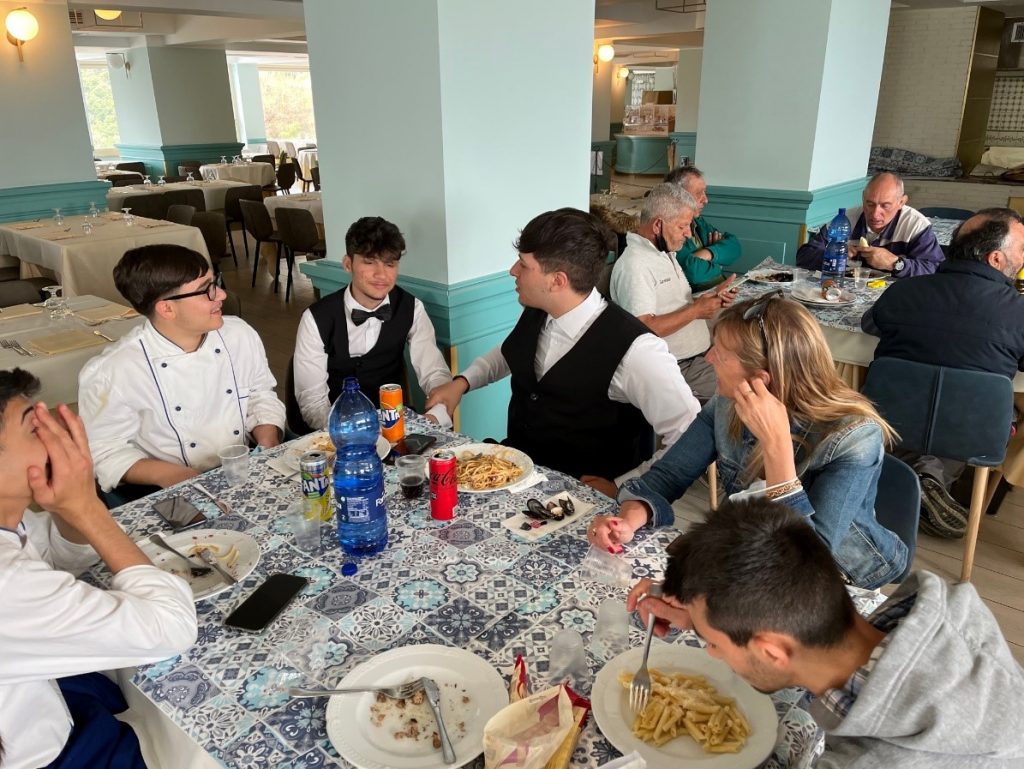 During the week we didn't limit ourselves to classroom activities but I took the opportunity to have her meet with the students who were doing internships at hotels in Taormina, the focus of the experience was on the management of our students' internships, we talked a lot about how to organise them and the critical issues that can arise.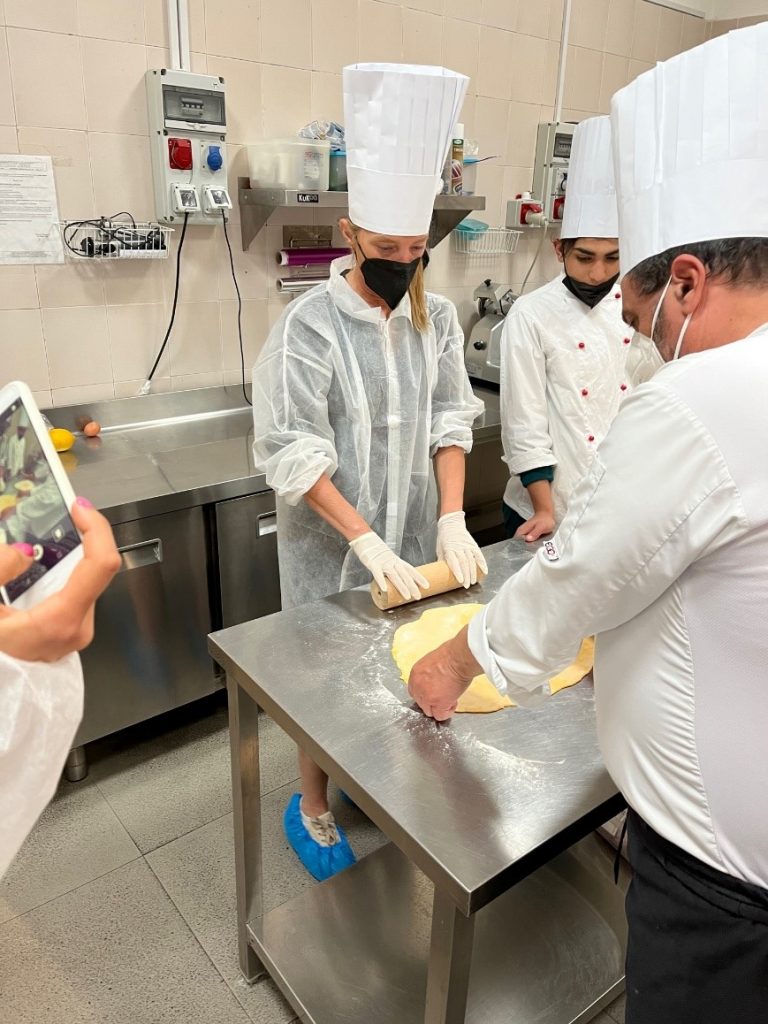 We also compared the documentation we use in the management of internships, and had the opportunity to exchange views with the students and company tutors. There were also visits to the area such as Noto. Vendicari Nature Reserve, Syracuse, Catania, Taormina; the food and wine experiences were also interesting, which I say…. I hope to give the same opportunities to many more teachers next year".