Leipzig, well known since the middle-ages for its fairs and markets, is with around 570.000 the largest city in the state of Saxony and still the economic hub of the region. It also became a centre of art and learning, as well as an important centre for the book trade. This legacy lives on, as seen by its old-established publishing houses, major libraries (including the German National Library), and its International Book Fair. It has long been a city of culture and was the home of composers like Felix Mendelssohn Bartholdy and Robert Schumann. The reformer Martin Luther preached here, and Johann Wolfgang Goethe set scenes of Faust in one of its restaurants.
These are just some of the reasons why, according to The New York Times, Leipzig is number 35 of the 52 places to go in 2020.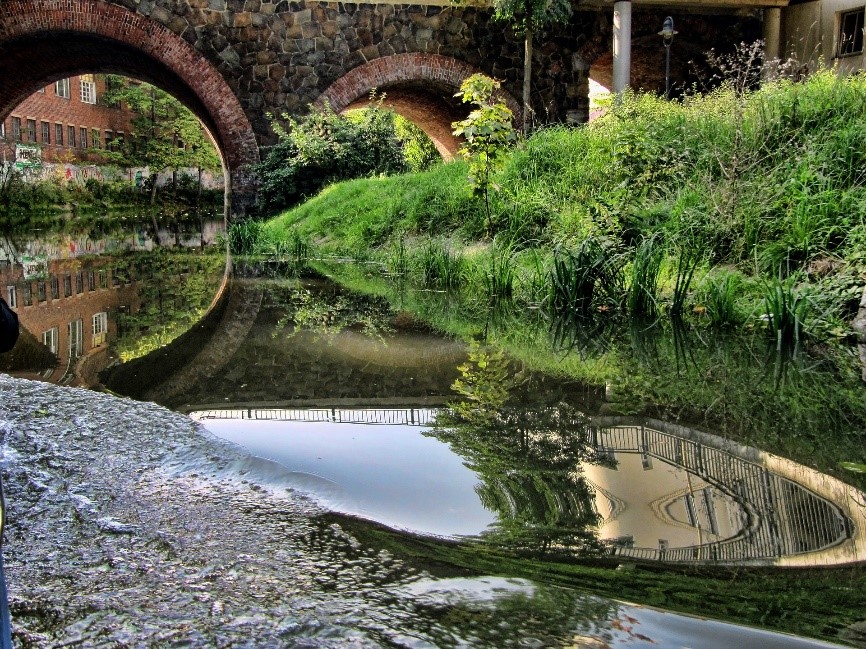 The top 3 reasons to visit Leipzig:
You love music
Did you know that Johann Sebastian Bach is buried in Leipzig? Or that Richard Wagner was born here? That one of the world's top classical orchestras (the Gewandhausorchester) and oldest and finest boys' choirs (the 800-year-old Thomanerchor) continue to delight audiences? That the biggest European Wave and Gothic Festival takes place here each year? That you find street musicians at every corner? And that here is a great club scene?
You want to spend your time in a green city.
Sure Leipzig offers great buildings and monuments – but besides, it is one of the greenest cities you will ever have visited. There are numerous parks already in the centre to enjoy on lovely evenings and have a perfect picnic. There are several waterways, where you can go canoeing in the middle of the city and through old neighbourhoods with historic houses, renovated factories, or simply some quiet and peaceful nature. And if you go by bike through the parks or by boat over certain waterways, you end at Leipzig Lakeland with sandy beaches.

You like cars
Two of the best car brands of the world produce their cars in Leipzig – BMW and Porsche. And both offer guided tours or even test drives.

These reasons make Leipzig not only a city worth visiting as a tourist, but also a perfect spot to learn, work and live. The wide range of sports events, cultural activities, varieties of accommodation and restaurants as well as innovative start-ups, tradition-steeped companies and industry offer a great multitude of internship possibilities for students and apprentices.

 

Certainly, there are many things to discover and enjoy in Leipzig and we don't want to bore you with historical facts. Here are just some suggestions what to see and do in Leipzig:

The market square in Leipzig has been the hub of city life for many centuries and is a symbol for the long-standing tradition of trade at the crossroad of the trade routes Via Regia and Via Imperii across Europe. The Market is dominated by the Renaissance building of the Old City Hall (Rathaus).
Thomas Church (Thomaskirche), home of the world-famous St. Thomas Boys' Choir dating from 1212, which has also been conducted by Johann Sebastian Bach. His remains are interred here.
The interior of St. Nicholas Church (Nikolaikirche) should give the visitors a peak into paradise, but that's not the main reason why this place is so important for the inhabitants of Leipzig. The church has been the starting point for peaceful demonstrations against communist rule in East Germany during the 80s, spreading to other East German cities as peaceful revolution and eventually leading to the reunification of Germany.
A unique part of Leipzig are its passages in the city centre. The most famous – accommodating the most expensive shops – is the Mädler Passage. Look for the statue of Faust and Mephistopheles in front of Auerbach's Keller, which has been regularly frequented by Goethe inspiring him to use it for a scene in Faust.

And, don't forget to take a break with a coffee in one of the oldest coffee shops in Europe still in its original form, Coffe Baum, or with a nice German beer at Moritzbastei.

Here you'll find some tips beside the mainstream tourism.

Of course, there is also the official site for tourist information.