Pomorie is an ancient city and a seaside resort in southeastern Bulgaria, located on a narrow rocky peninsula in Burgas Bay on the southern Bulgarian Black Sea Coast. It has a population of circa 14000  inhabitants.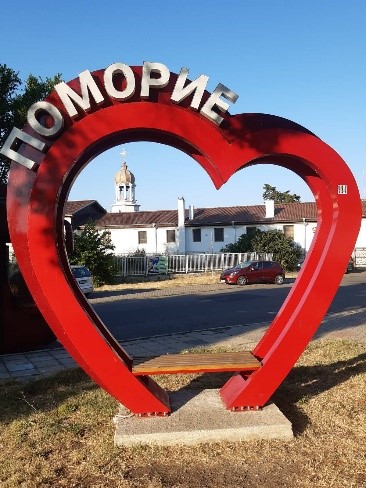 Pomorie hosts the Museum of Salt, this is the only museum in Bulgaria and Eastern Europe for the production of salt by solar evaporation of sea water. The museum consists of an exhibition hall and 20 decares of open-air salt pans, where salt is still mined. The salt pans at the museum produce salt in the same way as in ancient times. It is located in the town of Pomorie, on the shores of Lake Pomorie.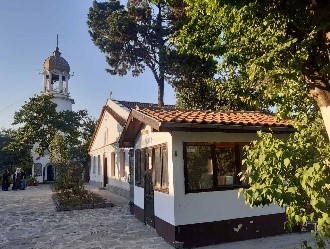 Another important attraction is the reserve "Old Pomorie houses", located near the beach, at the eastern end of the old part of the town of Pomorie and presents the architecture and specific elements of the houses built here in the 19th century. The typical Pomorie house, which tourists can see while walking through the cobbled streets, has two floors – a stone ground floor and a rafter floor.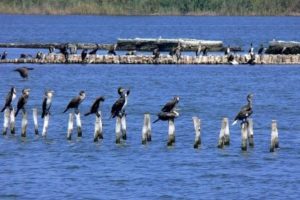 Lake Pomorie is the northernmost of the coastal Burgas Lakes, located in the immediate proximity of the Black Sea and the Bulgarian town of Pomorie.  Lake Pomorie is a protected area since January 2001. Sea salt is obtained in the north part and curative mud in the south. Located on the Via Pontica bird migration route, the lake is inhabited by 215 species of birds, 4 of which globally endangered, and is thus of ornithological importance.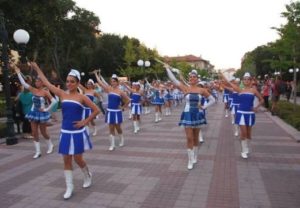 Pomorie welcomes the most attractive brass bands and cheerleaders from all over the country. For fourteen years, the city hosts the national festival combining music and dance "Rhythm of the Sea", part of the summer festival "Sea of ​​Wine" in Pomorie. The event is not competitive, but creates friendships between people of different ages and gives them the opportunity to exchange creative ideas.
For more information about the upcoming events you can visit Cultural calendar with events in the town of Pomorie: www.pomorie.bg/kulturen-kalendar-2019
The official website of the town of Pomorie, where upcoming cultural events are published: www.pomorie.bg/posts/0kultura