Stara Zagora is a city in southern Bulgaria, one of the main economic centers in the country. It is the sixth-largest city in Bulgaria, located in the historical region of Thrace. The population of Star Zagora is circa 215 000 inhabitants.
The city is home to the oldest Bulgarian theater in Thrace – Geo Milev Drama Theater, the ancient Forum of Augusta Trayana, and 14 km from the city center is the national spa resort Stara Zagora Mineral Baths. In 1925 the second opera in the country after Sofia was opened – the South Bulgarian Opera (today the State Opera Stara Zagora). The city also houses the Museum of Religions and the Neolithic Dwellings Museum.
Augusta Trayana Ancient Forum Complex is located about 200 meters from the Historical Museum and keeps the remains of an ancient scene from Roman times, which today, especially in the warmer months of the year, comes to life and becomes a center of cultural life in Stara Zagora.
The city has several attractive museums and galleries among which are: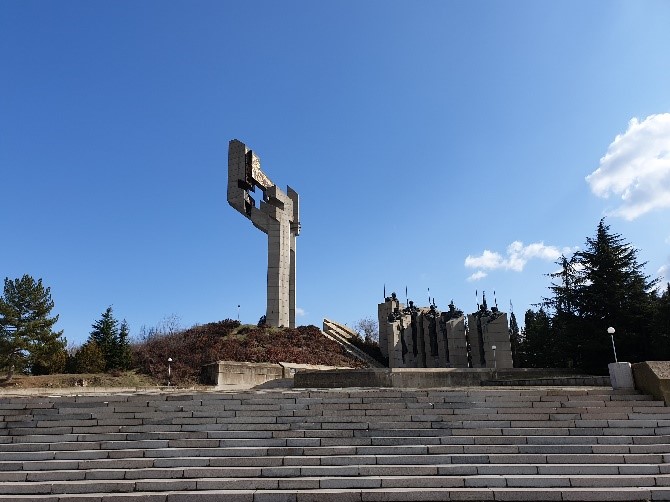 The defenders of Stara Zagora is another important landmark of the city – a park and a majestic monument, built in honor of the battle of Stara Zagora, which took place on July 31, 1877.
Stara Zagora Mineral Baths is the place where you can combine a fruitful holiday in the mountains with the therapeutic properties of mineral water.
Information about the upcoming events in the city can be found on the following weblinks: starazagora.love/bg/have-fun/ and www.starazagora.bg/bg/kulturen-kalendar  and  www.starazagora.bg/bg/sabitiya/.