From 24 to 30 April the school IPSSAT Rocco Chinnici welcomed in our institute Prof. Regine Vandecandelaere, a teacher at the institute LTI Oedelem (school for science, landscaping, gardening) of Oedelem (Beernem).
During her stay, visits were made to the area (Vendicari reserve – Noto SR, Noto (SR), Syracuse, Trekking on Etna, Taormina, Catania).
The focus of the project was the sharing of curricular work experiences of the Italian institute, Regine met several students directly in the host structures and participated in the meeting to select those who will participate in the summer curricular work experience, lasting 4 months in different Italian regions.
The institute shared how the school-to-work alternation activities are run and took part in some theoretical and practical lessons in the Sala, Bar and Kitchen laboratories.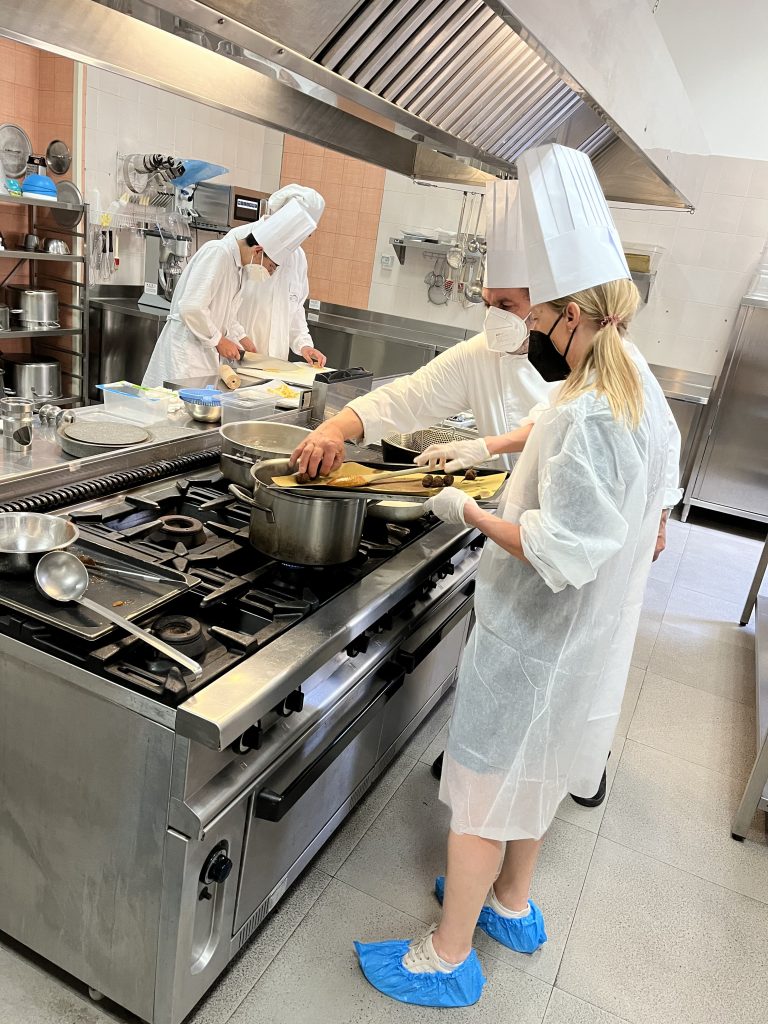 The experience was exciting for both the school and Regine, who was involved in all the activities.
The important thing was that we were able to follow her every step of the way, show her the opportunities the school offers and all that it has to offer, as well as artistic and historical visits to learn about the beauty of the region of Sicily.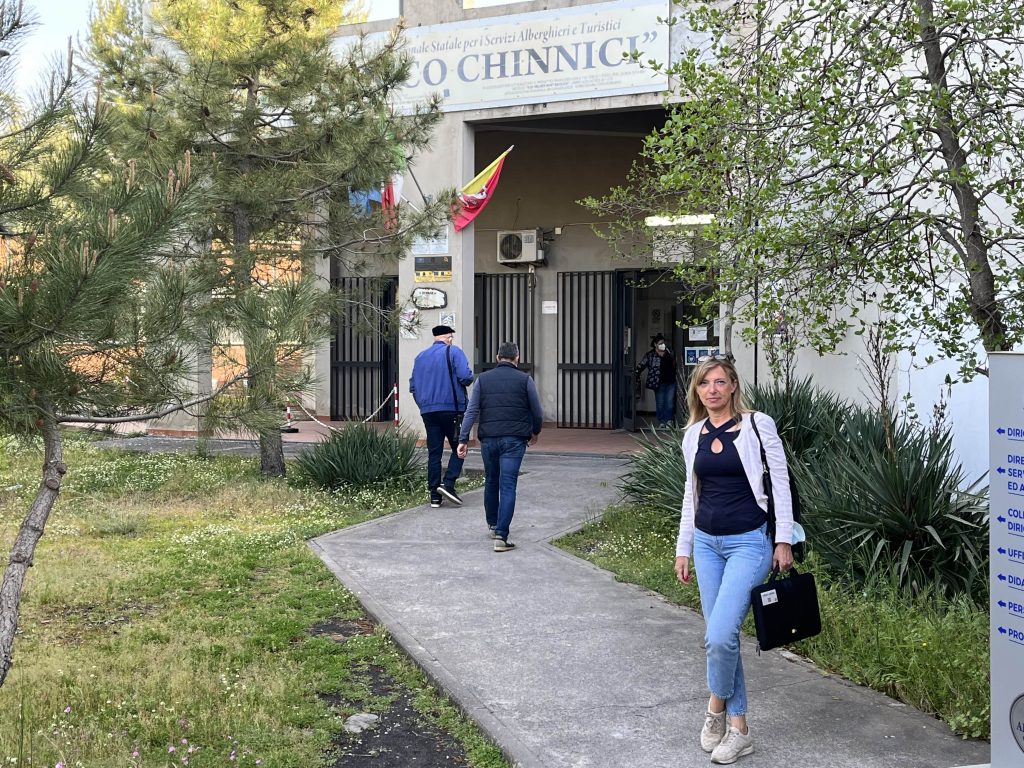 In June, our colleague Clarisse Maria Carneiro Bravo de Oliveira Pires Lemos will arrive from the Escola Secundária de Felgueiras (Portugal).